10 Ways to Make Tax Filing Work For You
Are you dreading tax season? If you dread tax season, you're not alone. For many people, filing taxes is a confusing and time-consuming process.  The thought of dealing with paperwork and numbers is enough to cause anxiety. But it doesn't have to be that way. There are plenty of ways to make tax filing work for you, instead of against you.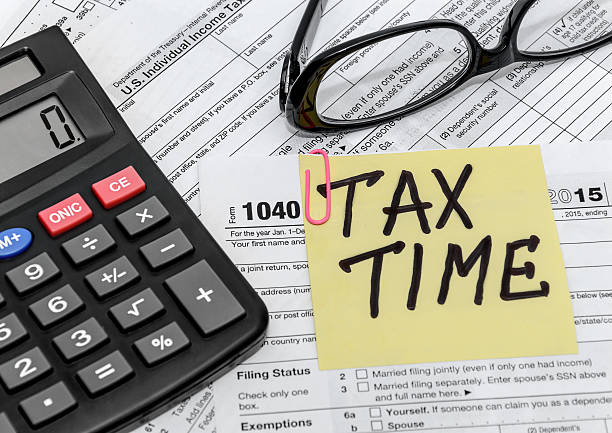 There are a few simple things you can do to make tax filing work for you, instead of against you.
1. Get Organized.
This may seem like an obvious step, but it's one that's often overlooked. Oneway to make tax filing easier is to stay organized throughout the year. Gather all of your relevant documents and put them in one place so you can find them easily when it's time to file. This will save you a lot of time and frustration down the road. This will also help you avoid any penalties for missing or incorrect information.
In addition to being organized, keeping accurate records will help ensure that you don't miss any deductions or credits you're entitled to.
2. Know What You're Entitled To Claim.
There are several deductions and credits you may be eligible for. Do some research or speak to a professional to make sure you're taking advantage of everything you're entitled to.
3. Use Tax Software.
One way to simplify the process is to use tax software. This can help you figure out which deductions and credits you're eligible for, and how to best file your return. You can also use online calculators to get an estimate of your taxes owed or refund due.
4. Use The Right Forms.
Be sure to use the correct forms for your filing status and situation. Using the wrong forms can cause delays in processing your return or even result in an audit.
5. File Electronically.
This is the easiest and most efficient way to file your taxes. You can do it yourself using tax software, or you can have a professional do it for you. Either way, you'll save yourself a lot of hassle by avoiding paper forms altogether.
6. Know The Deadlines.
Make sure you're aware of all the deadlines associated with tax filing, including the deadline for filing your return and the deadlines for making any payments owed.
7. Get It Done Early.
The sooner you file your taxes, the sooner you'll get any refunds you're owed. And if you owe money, it's better to get it out of the way as soon as possible so you don't have to worry about it hanging over your head.
8. Make A Plan.
If you're expecting a refund, decide what you're going to do with it before you even get it. This will help you avoid the temptation to splurge on something you don't need. And if you owe money, make a budget and set aside funds each month so you're not caught off guard come tax time.
9. Understand The Process.
Familiarize yourself with how the tax filing process works so that you can be prepared for what to expect. This will help reduce stress and make the whole experience go more smoothly.
10. Get Help If You Need It.
Finally, don't forget that you can get help if you need it. If you're not comfortable doing your taxes, there's no shame in enlisting the help of a professional. A tax preparer can take care of everything for you, and make sure you get the maximum refund or lowest tax bill possible.
So don't let tax season get you down. With a little preparation and organization, it can be a breeze. By following these simple tips, you can take the stress out of tax season and make it work for you.
Another related article here such the mobile phone depreciation rate ATO, if you want to know, click it.