The Insider's Guide To Wedding Band
When it comes to wedding bands, there are a lot of options out there. But how do you know which one is right for you?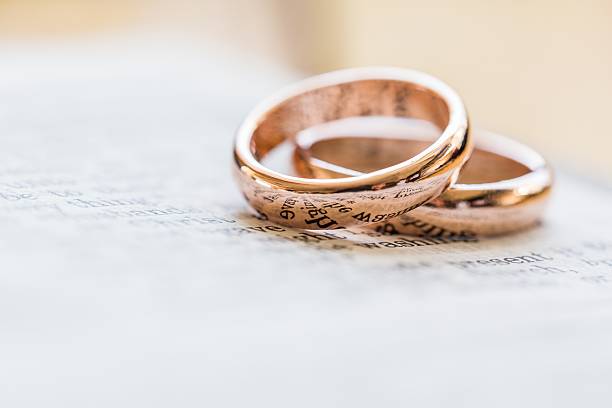 Do you want to know more related stuff such as does the wedding band go on top or bottom? Just click it to know more.
Here's a quick guide to help you make the right choice:
1. Consider Your Budget.
Wedding bands come in all shapes, sizes and price ranges. So before you start shopping, it's important to have a budget in mind. Wedding bands can range in price from a few hundred dollars to several thousand.
It's important to set a budget before beginning your search so you don't get carried away by all the beautiful rings out there. This will help you narrow down your options and find the perfect band within your price range.
2. Decide On Your Style.
Do you want a classic gold band or something more unique? Do you prefer simple designs or something with more embellishments? Do you want diamonds or other gemstones?
Think about what kind of style you want for your wedding band before starting your search or you may take some time to browse different styles of wedding bands to get an idea of what you like. This will help you narrow down your options and find the perfect ring for you.
3. Consider Your Lifestyle.
Do you work with your hands? Do you play sports? If you lead an active lifestyle, it's important to choose a wedding band that can keep up with you. Look for bands made of durable materials like tungsten or titanium. These materials are less likely to scratch or dent than softer metals like gold or silver.
4. Get Sized Properly.
When you find a band you like, make sure to get sized properly so it fits comfortably on your finger. It's also a good idea to have the ring appraised so you know its value in case it's ever lost or stolen.
Find a ring that fits perfectly. Don't just assume that your ring size is the same as it was six months ago! It's important to check your ring size before ordering your wedding band, especially if you have slim fingers or prefer a tighter fit. Most jewellers will offer free ring sizers that you can use in the store.
5. Think About Durability.
Wedding bands need to be strong and durable, especially if you plan on wearing them every day. You might want to choose a band made from platinum or palladium instead of gold, as these metals are more resistant to daily wear and tear.
6. Ask About Warranty And Return Policy.
Before you purchase a wedding band, be sure to ask about the store's warranty and return policy. This way, you can be sure you're making a wise investment.
7. Get It Engraved.
Adding a personal touch to your wedding band is always a nice gesture. You can have your name, your wedding date, or a special message engraved on the inside of the ring.
8. Shop Around.
Don't just buy the first ring you see! It's important to compare prices and styles from different jewelers before making a final decision. And don't forget to shop online! You might be able to find a great deal on your dream wedding band if you're willing to do a little research.
The most important thing to remember when shopping for a wedding band is that it's a symbol of your love and commitment to each other. So take your time, do your research, and find a ring that you'll cherish forever. With these tips in mind, you're sure to find the perfect wedding band to symbolize your love. Best of luck!
Aside from the wedding band, a wedding ceremony will never be complete without wedding photographers. So if you are looking for one, check out Legacy Union.