One of the biggest investments that you will ever make is purchasing a home. When it comes time to choose a home builder, there are many things that you should look for to find someone who can build your dream home.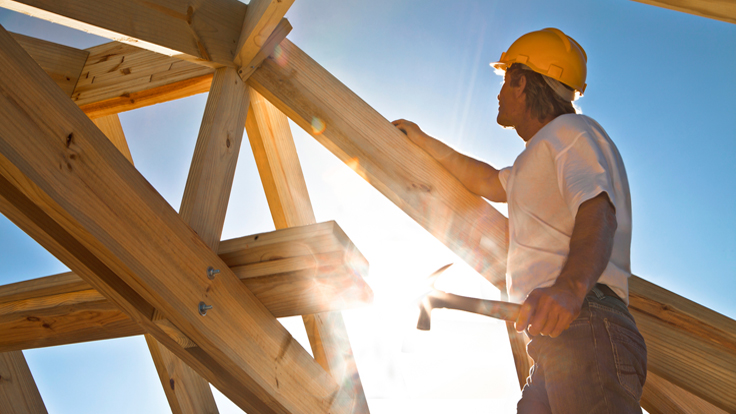 Here are some tips on what to look for in a home builder:
Work with an established company
You want someone with experience if you are going to be spending so much money on this project. No matter how good the other factors are, inexperience is never something that should be taken lightly. This extends into all aspects of the business including any subcontractors working for them.
Be cautious when selecting certain subcontractors like landscaping companies, roofers, and painters because these might not necessarily come under their direct control.
Quality of workmanship
You are going to be living in this house for a long time, so you need to make sure that it is well designed and constructed. Always inspect the quality of the workmanship before signing off on any home building project because if there are any problems down the road, you will have limited options available to you.
Do not assume that the company will take care of it without your prodding because they may want to limit their liability as much as possible… which means fewer renovations paid for by them. The best way to do this is by hiring an inspector. Have them complete all reports before the build is completed so that everything is documented properly.
Costs involved
Prices can vary widely from builder to builder. If you are concerned about costs, make sure to ask questions regarding average prices for materials and labour. Make sure the building company is not inflating their costs by having them break down everything into different components like foundation, walls, flooring etc… that way you can compare apples to apples while looking at quotes from different builders.
Purchase additional items
Once your home is built, there will always be some upgrades that you will want to do overtime, depending on your personal preferences of course. While homes have been known to last multiple generations, they may need a facelift every so often to stay fresh and updated with new trends in housing design.
It helps if you hire a builder who has experience in construction because they understand what is involved in construction, and may also have contacts with specialty suppliers of furniture and decor.
Availability
A good home builder should be accessible to you throughout the process of building your new house. You want a company that is never too busy or hard to get in touch with when it comes time for you to make an appointment.
They should be more than willing to accommodate your requests during inspections, and they should always make themselves available to answer any questions that you might have about the building process.
Clarify what is included
While most companies will provide at least some items needed for the completion of your homes, such as lumber and windows, verify this before signing on the dotted line. Make sure that all of the details are outlined in writing so that there are no misunderstandings later on about what you should expect.
Quality of customer servic
Any builder should be more than willing to provide you with references from other customers and suppliers, and they should also be open and honest regarding any issues that arose during the building process. Some companies may even give you a tour of their facility so that you can get an idea of their capabilities.
They should be able to answer all of your questions while providing excellent customer service throughout this whole process.
It is always best to do some research before choosing a home builder, especially if this will be your biggest investment ever. Do you want someone honest, knowledgeable about building codes, and experienced enough not only to build your dream home but also to help you to maintain it for many years to come? Check on Hamilton Bardin home builders.